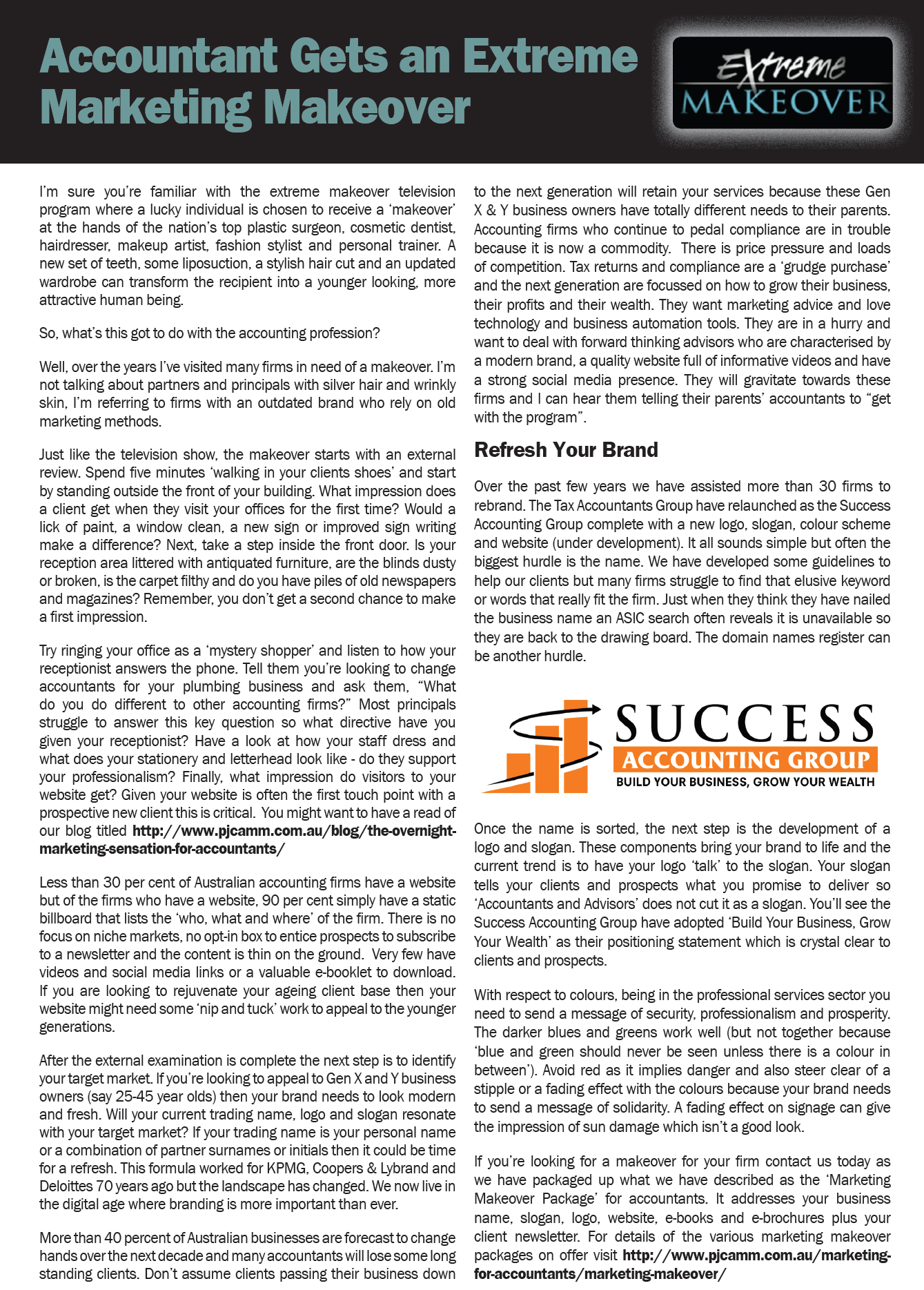 Click HERE to read our blog entry on The Overnight Marketing Sensation for Accountants.

Want more information on Marketing Makeovers? View our Marketing Makeover section!

---
Click HERE to open and save a copy of this article or click HERE to download a full copy of the June edition of The General Journal.
Other articles in the June edition of The General Journal:
Marketing For Accountants 'Gangnam Style'
Want to Win Referrals and Grow Your Fees?
Breaking News for Accountants!
Gone Fishing for Staff Lately?
Beware the Finance Package Deal
Practices For Sale in Victoria
Outsourcing Disclosure Update
Business Start Up Manager
7 Steps to 7 Figures
Cashflow Manager Update
WANTED – The New Breed of CPA's. Is that YOU?
What's New in the Profession – Self Wealth