About Us - Our History
1980's - Pat Camm established his own accounting practice in the south-eastern suburbs of Melbourne in 1986. He recognised the importance of small business owners providing quality, reconciled records to their accountant and in the 1990's he took on the Victorian distribution rights for Australia's simplest bookkeeping program, Cashflow Manager. While running his own practice, Pat managed to visit other accounting firms to demonstrate and promote Cashflow Manager and in the process he developed relationships with hundreds of accountants across Victoria and southern New South Wales.

2000's - With the introduction of GST, Pat Camm sold his accounting practice and ran over 150 introductory GST seminars on behalf of Victorian accounting firms. During this period he also started presenting at accountant's discussion groups and conferences on various practice management topics.

2004 - the focus shifted to practice management where he delivered numerous presentations at conferences, seminars and discussion groups. We developed the 'Practice Profitability Diagnostic' that examined the financial incentives available to accountants from a range of add on products and services.
2005
- saw the launch of our 'Leasing' division where accountants started to refer their clients for vehicle and equipment finance and they could also access fleet discounts. The success of the leasing division saw us bolt on an online mortgage broking referral service shortly thereafter.

2007
- We started to develop a number of practical tools for accountants to systemise the delivery of services such as business start up advice and the analysis of negatively geared properties. We published several booklets (Starting or Buying a Small Business and The Complete Guide to Buying a Negatively Geared Property) for accountants to distribute to their clients. We were also actively involved in the development of several software programs in this period including
Business Start Up Manager
and Negative Gearing Manager.
2008
- with the forecast mass exit of 'baby boomer' principals over the next decade we launched our business broking division. It was a logical progression given the relationships Pat had developed with a large network of accountants and the fact he had personally been through the process. We anticipate this division will grow significantly over the next few years.

2009
- we ran a road show of seminars to accountants around Australia titled 'Show Me The Money' that more than 600 firms attended. We also published 'The Accountant's Marketing Toolkit' that details the marketing strategies (why and what to do) supported by dozens of unique tools that provide the 'how to do'. This tool kit sold out and is being updated to incorporate chapters on social media and websites for accountants.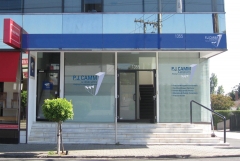 2010 - we relocated to our new offices in Malvern and developed an accountant's website that has a real marketing edge. The content targets niche industries and services including trades people, business start ups and clients buying investment properties. The website is producing results and driving significant traffic to help our accountants win new business. The website remains a constant work in progress.

2011 - we ran another road show of marketing seminars titled, 'Ready Set Grow' that attracted record numbers of accountants from all around Australia. The seminars led to a significant number of consulting engagements and we have written dozens of marketing action plans for accounting firms in 2011.
2012 - we teamed with Australia's next generation business strategist, Dale Beaumont to run The Accountants Accelerator Seminar. It focused on the breakthrough marketing strategies and business automation tools to help accountants grow their practice and improve their efficiency.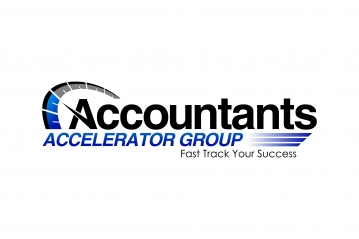 2013 - We launched The Accountants Accelerator Group being a business coaching division for committed, pro-active and ambitious accounting firms. The focus is marketing in the digital age and this includes the development of their websites, conversion of website traffic into clients, social media and running a series of client seminars in 2013. In the process we are assisting firms to build a consulting division within their practices.

What's Next? - we are passionate about what we do and continue to evolve as we strive to deliver on our slogan of, Helping Accountants Grow and Succeed.