The Overnight Marketing Sensation For Accountants
I recently saw an interview with the latest pop sensation, 35 year old South Korean rapper Psy whose video of his 2012 smash hit 'Gangnam Style' has had a record 1.39 billion views on YouTube. He has been on a world tour since his video went viral with its catchy tune and unique horse riding dance moves. What most people don't know is its taken Psy 12 years to become an 'overnight sensation'.
But what's this got to do with the accounting profession?
Well, in the last few years I have met with a growing number of accountants who think they can turn their practices into an overnight success story. They have ambition and drive plus strong technical skills but they come to me looking for the missing part of the jigsaw that will unlock the growth potential in their practice. For some reason they think there is a 'marketing silver bullet' or magic potion that guarantees explosive growth. While their thinking may be flawed, it's not their fault. The accounting syllabus at university contains virtually no marketing component beyond the absolute basics and it certainly doesn't teach you how to generate new clients and become a rainmaker.
At most firms, the partners and principals are responsible for delivering services and managing clients but they are also expected to be the 'rainmakers'. It's no surprise to find many firms now flat lining because these people were never trained to sell and often lack the skills. They generally performed well as employees on the back of hard work and strong technical skills and they understand the need to provide excellent service. Unfortunately, their strengths didn't extend to conflict resolution, multi-tasking and being the front man salesperson.
These 'leaders' are also mentoring the next generation of partners and principals which has created a vicious circle in the profession. Traditionally, accountants tend to follow the pathway of their mentors but the technology revolution has changed the landscape. The old marketing methods no longer work. For example, when was the last time you picked up a yellow pages directory? Websites are the modern version of the business card and the internet, Google and social media are dominant. History tells us that what worked in the past doesn't guarantee future success and you only need to look at brands like Kodak and Borders for proof.
So, why have so many firms hit the growth 'wall' in 2013?
A quick history lesson suggests the source of the problem dates back to introduction of GST in the year 2000. Seemingly overnight, the workload of most accounting firms jumped by 30 to 40 percent courtesy of the GST and BAS obligations. What looked like being a fairytale for the profession turned into a nightmare with most firms buried in compliance for the next decade. They struggled to keep up with client demands and the constant deadlines turned these practices into 'compliance sweatshops'. Quality staff were already thin on the ground but the added pressure saw a number of staff leave the profession. Some firms thought bookkeepers could bridge the gap but the results were generally poor so more recently they turned to outsourcing to solve the capacity issue.
Despite all the turbulence, most firms were still getting a steady flow of referrals and as a result many practitioners became a little complacent about their marketing. By 2006 conditions had stabilised but in the background the internet was gathering momentum. Many firms who had relied on their Yellow Pages ads for new business leads noticed a decline in results and the smart firms recognised the need to invest in a website. They were also culling their C and D grade clients to create capacity to take on new clients who were looking for higher level consulting work.
With the onset of the global financial crisis (GFC) in 2008, a number of baby boomer practitioners suffered a meltdown of their superannuation accounts. As a result, their retirement plans were postponed and at the same time the partnership aspirations of some 'young guns' were also deferred. The GFC also meant some financially distressed clients fell over and many business owners realised they needed an accountant who could help them with issues beyond compliance. Finance for business start ups dried up and this traditional source of new business growth for many suburban firms also fell away.
At the same time the technology revolution was exploding and despite the domination of Google and the internet, many accountants didn't flinch. Some rushed out and bought an off the shelf 'template' type website and while they may have looked good, they contained no real substance or quality content to drive the search engines. Years later these sites are just drifting in a sea of sameness because they haven't been updated. They generate minimal traffic and virtually no leads. Of course, because these websites didn't fire the partners and principals assume websites don't work.
Wrong!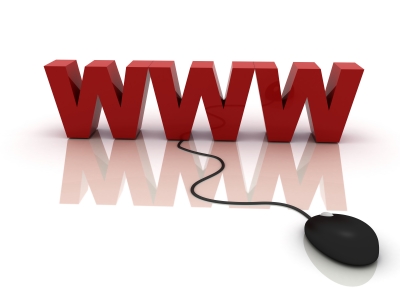 In my opinion, the main reason your website exists is to generate more traffic, convert the traffic into clients and make more money. Your website should be a profit centre for your practice, not another drain on cashflow and if your current website isn't generating leads for your practice, then you've got the wrong website.
In Australia, close to 80% of accountant's websites are just a 'billboards' that are nothing more than electronic business cards. They contain minimal content and just list the 'who, what and where' of the firm together with a menu of services. They will never pay their way. By contrast, the websites we have built for the members of our Accountants Accelerator Group consistently generate more than $50k to $100k of new business each year. They are strategic with niche services and industries plus they contain loads of quality relevant content. (The content must be good because other accountants keep copying it and creating work for our solicitors!)
I can hear the complacent accountants defending their website position claiming referrals will outperform a website. Historically that maybe the case but first thing a referral now does is Google you, check out your website and online credentials including your LinkedIn profile. In my opinion, create a website full of remarkable, relevant content and people will find you. Provide great service and people will talk about you and refer their friends and colleagues.
Your website doubles as a recruitment tool because potential staff will visit your website and read all about you before they even think about applying for a position at your firm. Let's get clear about one thing, without a quality website you are not in the game. Not only that, developing a successful online media strategy requires more than just a website. You need a strategic plan that integrates all your online efforts because you need to be where your clients and prospects are browsing and offer them relevant information and value. To get found by qualified prospects you need to be visible on blogs, social media platforms and in search engine results pages. Incredibly, only a small percentage of firms have a social media presence and if your target market is 25-45 year olds you need to occupy that space.
Of course, a website is designed to attract attention but what happens when a prospect rings and asks you what you do different to other firms? What do you actually say when someone asks you why you should be their accountant? So many accountants struggle to answer this key question and from our perspective, there is nothing more frustrating than the website doing its job only to find the accountant failed to convert the lead. We have even developed scripts to help our clients answer these questions and make sure a prospect is never left wondering.
Many baby boomer practitioners are now sitting on a time bomb. They are in denial about marketing in the digital age and have dismissed the need to market their services because they are closing in on retirement. The problem is they now have an ageing client base that is devaluing. If the majority of your top 20 clients are aged over 55 then buyers will shy away from your practice because they suspect it will disintegrate within a decade. Buyers will gravitate away from 'compliance sweatshops' towards firms that are systemised, profitable and growing. Over the next few years these types of firms will leak more fees as their clients retire, sell their businesses and natural attrition takes hold. Some family businesses will be passed down to the next generation (probably their Gen X or Y children) and they might not want to deal with a firm that has an outdated brand, no website or social media presence. These 25 to 45 year olds might just tell their parents that they are going to change accountants to a firm that specialises in the their industry and who are in tune with the 'new rules of business' including mobile marketing, SEO, digital publishing, blogging, videos, webinars and social media.
If you keep doing things the same way you'll continue to get the same results (or possibly worse). Clients initially come to us to buy something they don't really want, their end of year financial statements and tax returns The fastest growing firms recognise they need to do more than just 'keep the score' for clients. We weren't taught that clients primarily want to grow their business and their wealth. Marketing is all about selling what your clients want and this means talking to clients about their marketing. You need to walk the talk and the sooner you adapt to the online habits of the next generation of business owners the better. YouTube is now the second most popular search engine behind Google and you are missing the boat if video isn't a growing part of your marketing mix.
So what do successful firms do?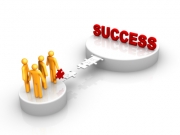 Successful firms document their marketing plan and have a blueprint of what their practice will look like in the future.
The profession is littered with accountants who fail to set goals and studies reveal that people who have written goals are 50% more likely to achieve them compared to those without written goals. Not only that, those who have written goals accompanied by written action commitments AND who submitted a weekly progress report to a friend, mentor or coach were 78% more likely to achieve their goals compared to people who were simply asked to think about what they would like to achieve. Without clear goals you get inconsistency of actions, effort and results.
The fastest growing firms know exactly what their ideal client looks like and they target niche industries and services. These firms aren't afraid to 'fire' clients who don't fit their criteria. They recognise they have the perfect opportunity to discuss the additional services they could offer their clients in the year end review meeting and have the capacity to deliver these services because they aren't bogged down with C and D grade clients. By contrast, firms who lack a marketing plan are petrified of losing clients because they don't think they can replace them and are often too busy to even think about 'what else could I do for this client?'
Smart firms don't rely on a single 'rainmaker' to bring in new business to the firm. They mentor their team in marketing including the strategies that are missing from the university curriculum. They understand what clients really want from their accountant and focus their marketing efforts on these areas. Their website is full of quality, targeted content and it is always a work in progress with video, blogging and social media all active components together with SEO. They produce a quality client newsletter that targets the needs of their clients (and rarely mentions tax) plus they also use the latest business automation tools and technology. Most importantly, they implement.
Before you embark on a website redesign, start a blog or send your first tweet, step back and think about your marketing and business development goals for the short and long term.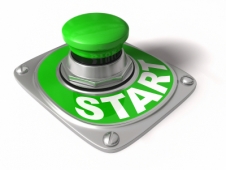 What are your objectives?
Are you looking to increase your brand awareness?
Grow specific services?
Become an authority in a given industry?
Generate more leads?
Attract the best talent available?
Identifying your objectives during the planning phase will help you identify which tools you need to use in the marketing process. You need to develop a marketing habit and understand there is no silver bullet that guarantees growth in the accounting profession. You need to combine planning, strategy, tools and technology with people who implement to get outstanding results.
There is a massive opportunity for smart accountants in the next decade with more than 40 percent of businesses forecast to change hands. You need to appeal to the next generation of business owners with a fresh modern brand and give them the impression you understand their business and can help them grow their business, their profits and their wealth. You certainly don't need to be a 'rock star' accountant to grow your practice but the lesson to learn from Psy is you need to put in the hard yards, be persistent and adapt to the changing market.
Pat Camm