Accountants Brand In A Box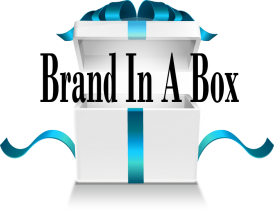 If your brand is old and tired and not in tune with your target market of 20 to 45 year olds then it could be time for a re-brand. In the digital age you need to look modern and fresh to appeal to your target market of Gen X and Y clients.
Creating a new brand certainly isn't easy and over the years we have seen many accounting firms struggle with the re-branding process. The profession is littered with firms that have taken the traditional option of using the initials or name of the principal or partners (ABC Partners or Smith & Co) but that is now old school. In the digital age you need to look modern and create the right first impression with online prospects.
Of course, finding a business name that resonates with your target market isn't easy. You need to make sure it is available with ASIC and also ensure the domain name is available with the .com.au extension. Next you also need to develop a slogan or positioning statement that spells out your point of difference to your target market. Finally, you need to create a logo that brings your brand to life with the right colours and design.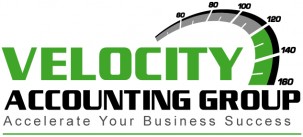 The process of creating a new brand identity can take months and in some cases, years. Using a marketing or design agency can be expensive but the real cost is often the time the sole practitioner or partners spend agonising over the name, slogan and logo. Too often, they get caught up in the process and ultimately produce a brand that completely misses the mark.
To help our clients we have created some ready made brands for the accounting profession. We describe it as a 'brand in a box' solution because it is all packaged up ready to buy off the shelf. The package includes your new business name, a slogan that spells out your offering to clients and a modern, professional logo that will become the centre piece of your firm's identity for years to come. The package also includes your domain name with the .com.au extension.
We can design your letterhead, business cards and with compliments slips as an additional service and you can take the files direct to your printer or we can organise the printing for you. If you don't already have a corporate brochure we can add that brochure to the package.
The brand in a box package includes:
The Registered Business Name*
Corporate Slogan customised to your firm
Contemporary Logo including the various files
Registered domain name with the extension .com.au*
* Ownership to be transferred to you and future renewal costs are your responsibility
The cost of each package varies based on the complexity of the design but as a guide the brand 'Velocity Accounting Group' illustrated above is available for $4950. Design of your stationery including your letterhead, with compliments slip and business cards is an extra $220 and printing costs will be quoted based on quantity and the paper required.

If you are looking to re-brand contact us today to discuss your requirements.