Helping Accountants Grow
Marketing Specifically Designed to Help You Grow Your Firm
As accountants, if you're looking to spend your time helping clients, not finding clients, welcome to P J Camm and Associates. Working with Australian Public Accounting firms isn't a big part of what we do ... it's the ONLY thing we do!
Our breakthrough marketing strategies, cutting edge tools and stand out website design will attract more of your ideal type of client and give you a serious competitive edge. If you're looking to make your practice more profitable, valuable and saleable, we invite you to contact us today.
If your firm is flat lining or in decline, your referrals have dried up and you have an ageing client base – it's time for action. In the digital and social age your marketing could be the difference between boom and gloom. If your website isn't driving new business and you're inactive on social media then your accounting practise will not deliver the results you want.
Marketing 2.0
The landscape has changed and there are new rules of business courtesy of technology like the cloud. Fax machines have been replaced by scanning and emailing while old marketing techniques like letter box drops, yellow pages and local paper advertising, radio, television and sponsorships have lost their marketing mojo. They simply aren't as effective as the new marketing methods for accountants – online searches, content marketing and social media. Your website needs to be set up as a lead generation machine not an electronic brochure.
We provide proven 'Done For You' marketing solutions that deliver results. Members of our Accountants Accelerator Group have their marketing on auto pilot and a number of firms are generating 6 figure returns year on year. You can read some of their testimonials here.
If you're a committed, proactive and ambitious accounting firm looking for growth and want to stand out in the crowd, contact us today.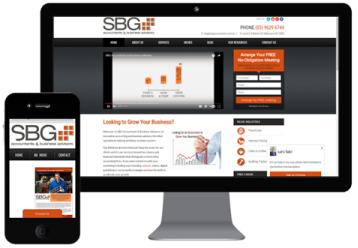 A Melbourne sole practitioner based in the CBD and their website has consistently generated more than $100k of new business for the past 3 years.
"Whenever I need anything creative or marketing related I know I can go to Pat and the team to produce something special. Everyone at PJ Camm & Associates 'gets' professional services marketing."
Click here to read SBG's Case Study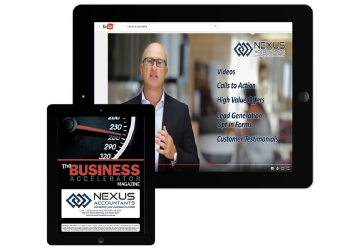 A suburban sole practitioner based in Malvern that continues to attract their ideal type of client who want more than just tax compliance work.
"I would say to any accountant who is busy working in their practice and struggling to get their marketing plans in place, the Accountants Accelerator Group is the answer. They customized our website to our niche industries and specialist services and it is generating quality leads. "
Click here to read Nexus' Case Study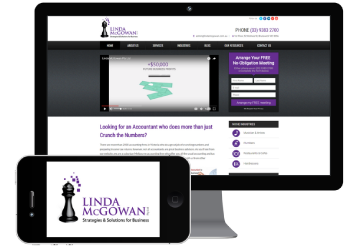 A suburban Melbourne accounting firm who have enjoyed explosive growth over the past 4 years. In fact, in the financial year ended June 30, 2017 the Accountants Accelerator Group generated more than $250k of new business for the firm.
"They re-branded us to appeal to our target market and then built the stand out website in the accounting profession.."



Click here to read Linda's Case Study