Want to Grow Your Accounting Firm?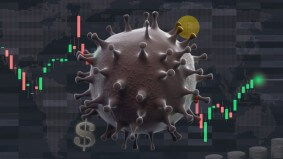 Do you expect your firm's revenue to decrease because of the pandemic?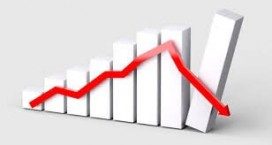 I'm yet to see any data from Australian firms but research from the US suggests 74% of firms are expecting a decline in maintainable fees. Looking at the research from Accounting Today, 26% of firms don't expect their revenue to drop. However, 37% expect a decline of less than 10%, 27% expect a decline of between 11% and 25% and 10% of firms expect a drop in revenue of more than 25%. The conclusion is, it may be too early to really tell but the majority of firms think their fees will drop. I agree with them.
Having specialised in marketing for accounting firms for many years, there's never been a more important time to ramp up your marketing activity. In fact, your marketing could be the difference between Doom, Gloom and BOOM in 2021 because a lot of dissatisfied business owners will change accountants as a result of this crisis. The pandemic has highlighted the fact that small business owners want an accountant who does more than just keep the score. 
Over the past few years some members of the Accountant's Accelerator Group have enjoyed phenomenal growth. Membership includes the construction and maintenance of a website that has one clear objective – generate new clients. The Accelerator Website is the primary growth engine and we fine tune the content to your industry niches, specialist services and geographic location. It doesn't matter if you're looking to attract plumbers, pharmacists or pizza shops as clients, we craft the content to position you as the industry expert. As you would expect, the website contains lead magnets, calls to action, opt-in boxes and plenty of videos.

The Accountant's Accelerator Group targets proactive and ambitious accountants who want to spend their time HELPING clients, not FINDING clients. We have cracked the accountants marketing code and members are getting a constant flow of enquiries, leads and new clients. Most importantly, these aren't just any type of client, these are your ideal type of client.
Marketing has changed thanks to the internet, outsourcing, technology and of course, COVID-19. Traditional techniques like letter box flyers, local newspaper ads, face to face networking, club sponsorships and ads in Yellow Pages have lost their marketing mojo. The new marketing magnets for accounting firms are all online tactics including - Google searches, content marketing, email marketing and social media. This is the focus of the marketing campaigns for members of the Accountants Accelerator Group.

For the first time since 2018 we are opening up the group to new members. The 2020/21 intake will be just 6 new members who will each have exclusive rights to a territory that includes the suburb they operate from plus 5 surrounding suburbs.
If you visit this page you can read all about the membership benefits and download the expression of interest/application form. If you want to know more about the impact of membership on our current members growth you can read all about them in these case studies.
SBG Accountants & Business Advisors
Location: Melbourne CBD
Sole Practitioner
Click here to read SBG's Case Study



Their website has consistently generated more than $100k of new business for the past 4 years. The Principal of the firm, Paul Dobson says:
"Whenever I need anything creative or marketing related I know I can go to Pat and the team to produce something special. Everyone at PJ Camm & Associates 'gets' professional services marketing."



Nexus Accountants
Location: Malvern
South Eastern Suburbs

Click here to read Nexus' Case Study


"I would say to any accountant who is busy working in their practice and struggling to get their marketing plans in place, the Accountants Accelerator Group is the answer. They customized our website to our niche industries and specialist services and it is generating quality leads. "



Linda McGowan
Location: Northern Suburbs of Melbourne

Click here to read Linda's Case Study


A suburban firm who has had  explosive growth over the past 5 years.
Linda McGowan says:
"They re-branded us to appeal to our target market and then built the stand out website in the accounting profession."