Case Study
SBG ACCOUNTANTS & BUSINESS ADVISORS - MELBOURNE
IN HIS WORDS
"Whenever I need anything creative or marketing related I know I can goto
Pat and the team to produce something special. Everyone at P J Camm & Associates 'gets' professional services marketing and most importantly, they understand the intricacies of the accounting profession. They are at the cutting edge when it comes to building lead generation websites for accountants and they consistently produce content that has a 'wow' factor. Our Accelerator website is 3 steps ahead of the pack and has delivered a 6 figure return the last 3 years in terms of new client work."
Paul Dobson – Director – SBG Accountants & Business Advisors
THE CHALLENGE
SBG Accountants & Business Advisors are located in the Melbourne CBD and over the past 15 years they have built a reputation as a highly-respected accounting firm. In 2013 the firm recognised they had an ageing client base and their referrals had started to slow. They knew it was time for a more focused and systematic approach to marketing. Their brand was a bit tired and didn't 'talk' to their target market. Their website was just an electronic brochure and they weren't attracting their ideal type of client. Paul Dobson, the firm's Principal, knew what was needed: "We wanted to rebrand and modernise the firm to appeal to a younger generation of clients. We knew consumer behaviour was shifting and our online presence didn't really reflect who we were. We didn't have the time, knowledge or resources to re-engineer our brand or website and we were a bit shy on the social media platforms so I reached out to P J Camm & Associates. I'm so glad we did because the outcome has been amazing. We are a totally different firm today as a result."
THE SOLUTION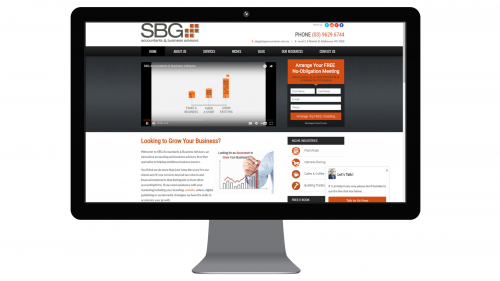 Before SBG Accountants & Business Advisors started working with P J Camm & Associates, their approach to marketing, as Paul puts it, "was very ad-hoc. We never had any real system in place, we didn't have a blog or videos and our newsletters went out spasmodically."
Paul says, "The truth is, we were too busy servicing our clients to focus on finding clients. Our marketing was not effective. They gave our brand a refresh and then rebuilt our entire website which is now the marketing hub of the firm. It drives new business and is home base for all our marketing content."
"The website process was also educational," continues Paul, "and the focus
on specialist services and industry niches has changed the practice forever. In the past we had to ring someone to make changes to the website and that was incredibly inconvenient. We can now do that internally and instantly. I was captivated by the way the process unfolded because we got an education on the importance of websites, Search Engine Optimization and how Google works. The shift
from traditional offline marketing tactics to online tactics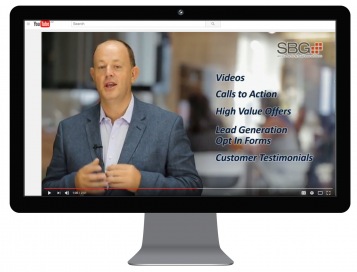 was a game changer for us and these strategies and automation tools have transformed the firm.
We now help our clients with their websites which gives us a massive point of difference compared to other firms. Pat and the team not only built us a lead generation machine but they also coach us in marketing so we do more than just keep the score for our clients."
THE RESULTS
The firm is delighted with the results. "They sat down with us and strategized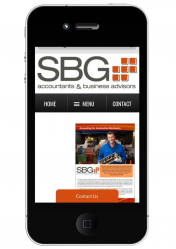 about how they were going to help us. It wasn't just the website, it was about identifying our ideal type of client, their industry and matching that with our specialist skills. In the past we took on almost every client who contacted us but we now have strict selection criteria. We probably reject more clients than we take on but we cherry pick the clients who want more than just tax returns and financial statements. It's more fun; the office is buzzing with regular new clients, they fit our fee structure and twe are impacting on their bottom line."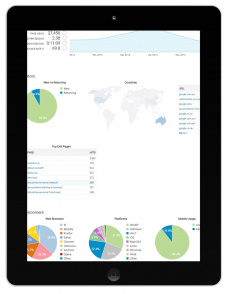 "The website dovetails into our overall business strategy and positions us as an innovative and proactive firm. It drives consistent and qualified leads and plenty of quality new clients," says Paul. "We know we are getting a huge return on our website investment and they keep innovating with new ideas and functionality on our website. The videos are brilliant, the blogs and newsletters target our ideal type of client and we are active on social media that fuels our marketing fire."
According to Paul, "That's just the tip of the iceberg because we turn to P J Camm & Associates for help with our clients as well. They are our marketing partners and ever since we joined the Accountants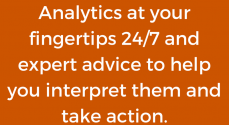 Accelerator Group we have not looked back. We love the exclusive member benefits and the value we get when we meet with the other members at the quarterly brainstorm events. My only regret is we didn't discover the Accountants Accelerator Group earlier."
Start Your Success Story
Arrange a FREE Marketing Consultation by calling us on
(03) 9824 5300 or completing the form below.