Want To Generate More Revenue?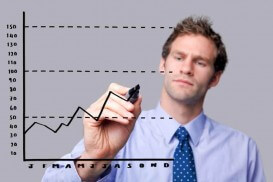 We've all had a client buy an investment property in the wrong location that turns their financial fairytale into a nightmare. You've probably also had clients re-finance or take out a 'split' loan that might jeopardise the tax deductibility of interest on the loan. No doubt, you've had clients finance cars and equipment but they've taken out a lease instead of using a chattel mortgage (or vice-versa) that has impacted on the potential tax benefits.
Over the past 25 years David Jakimiuk of Creditlink Australia has seen it all. Dave says, "Finance is complex and all too often the client insists on a lease or a chattel mortgage, but it ends up being the wrong option. Once a finance contract is executed it can't be unravelled and clients are bound by the terms and conditions. Unfortunately, the client may not get the tax advantages they expected."

For the past 10 years Creditlink has been working with our network of accountants to help their clients secure finance for vehicles, trucks, machinery, equipment and technology. Dave says, "We consult with our referring accountants to make sure we are on the same page regarding their preferred finance product. Some accountants simply advise clients to go to their bank for finance and don't get involved in the process. In my opinion, the accountant has a duty of care to advise their clients and a bad tax outcome for the client will reflect poorly on the accounting firm."
Dave and the Creditlink Australia team provide independent finance information to clients and most importantly, the service is perceived to be an extension of your firm's service offering. If you're looking to generate some additional revenue in your practice, Creditlink offer accountants a referral fee based on the value of the asset being financed (refer to the table below). For accountants, there are some major benefits of using the referral service.
Interest Rates - Put simply, volume drives discounted interest rates. Creditlink's huge volume of transactions are driven by a large network of accounting firms across the country who refer their client's finance deals.
Panel of Lenders - Creditlink has access to a broad panel of lenders, providing a range of finance products. This is critical because qualifying criteria and rates vary significantly between lenders and some institutions have specialist or preferred areas of interest such as second hand trucks, medical equipment and 'yellow goods' including tractors. Many car dealers, brokers and internet based systems are based on a 'one size fits all' model, often tied to a single financier which means your client is probably missing out on a better finance deal.
Service – Creditlink liaise with you to make sure the finance is structured in the most tax effective way for your clients. They keep you informed as to the progress of the application and Dave is always available to provide structured quotes and any technical advice to you and your team.


Amount Financed




Your Fee  (inc GST)

<$20,000
$20,001 - $35,000
$35,001 - $50,000
$50,000 - $70,000
> $70,000


$0
$220
$275
$330
$385 Plus



Income - Accountants generally get involved in the process by giving advice on the type of finance structure (lease, chattel mortgage etc.) and then provide copies of tax returns and financials. Too often they don't charge their time or receive a fee for this service. Creditlink offer you a referral fee based on the amount being financed. Most firms accept the fee to cover their time but firms can elect to decline the fee and pass the savings back to their client.
Specialist - Dave is a dedicated vehicle and equipment finance specialist. This is all he does and he brings 25 years industry experience to the table.
Fleet Discounts - You and your clients can access 'fleet discounts' from 24 different vehicle manufacturers on new cars and light commercial vehicles so you and your clients save money on the purchase price as well as the finance. The introduction of the discount car buying service into the service has been an overwhelming success with hundreds of clients taking advantage of the 'fleet discount' pricing.
To discuss the finance service or get a quote, contact Dave Jakimiuk from CreditLink Australia on 0417 363 720
TESTIMONIALS
Michael Patterson
BBB Partners
"We've been delighted with the service Dave offers. The streamlined process in place means that we have a competitive quote immediately. His excellent understanding of finance products assists us to choose an appropriate finance option for each client. We are notified of all settlements on a timely basis and more importantly our clients are definitely saving money."