Would You Like a Marketing Manager in Your Practice that Generates 50 Times Their Salary?
In public practice if a member of your team isn't performing and meeting production budgets it's time to have that awkward chat. Professional accounting staff are expected to generate between two and a half to three times their salary in fees but sadly only a small percentage of staff in suburban firms achieve this benchmark. This prompts the question, What benchmarks do your set for your marketing manager? I can hear you saying, "But we don't have a marketing manager in our practice". Think again …
Actually, in Australia only a third of accountants have a marketing manager in their practice and it's called a website. While technically this 'employee' isn't on your payroll it is your silent marketing manager works 24/7, 365 days a year. You probably pay 'him' less than 5 cents an hour but he is your most loyal team member who is always on time for work, never takes 'sickies' and racks up massive amounts of overtime.
How much in new fees do you expect your website to produce in the next twelve months?
I know accountants are skeptical about the pulling power of websites and question the fact that business owners start their search for a new accountant on the internet. Surely they don't Google 'accountants Richmond' or 'accountants Essendon'. Well … here's the wake up call. On average, for the search term 'accountants Richmond' there are 210 searches per month or 2520 per year. Imagine if you could get just 5 percent of those calls (126 calls) at your practice. Now I know the cynics are saying we have a suburb called Richmond in several states of Australia so what if I get the search statistics on 'accountants Essendon'. The keyword search tool reveals 1680 per annum. Let's say you get 5% of those calls and convert half those callers to clients who pay annual accounting fees of just $1500. Sound feasible?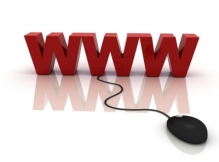 DO YOUR SUMS
Well, if you do the simple sums (trust me, I used to be an accountant) that equates to $63,000 of new fees and probably $21000 of extra annual profit. The value of your accounting firm just jumped by more than $50000 and your cheapest 'employee' is your best performing employee. Incredibly, 65% of accounting firms still don't have a website and continue to make excuses – too busy or too expensive. The truth is, in business you can make money or excuses but not both. A lot of firms took the easy road and bought or constructed their own website that are now static billboards. It simply lists the who, what and where of the firm and has barely been touched since it went live several years ago. Who can afford to carry a poor performing member of 'staff''?
At our seminar in November last year we launched the 'Accountants Accelerator Group' and we have been busy building and customizing the websites for the members. In less than 12 months the websites of several of those firms have generated more than $100k in new accounting fees. The respective Principals in each of those firms monitor the source of all new fees and can trace these leads to the website. The websites have out performed referrals for the first time ever and the results represent a great return on their $6000 investment. We expect even better results over the next few years as we create even better, more targeted content and work on more search engine optimization (SEO) techniques.
If their websites generate $200k of new recurring fees over say three years the cost of those fees would be less than seven or eight cents in the dollar. As I have mentioned in previous articles, if you were to try and buy $200k of new fees in the Melbourne suburban area you would currently pay around 90 cents to a dollar for every dollar in fees. Make no mistake, it is hard enough to source parcels of fees at the moment and I keep telling those 170 patient but hungry buyers (who unfortunately are in a long queue) to invest in their own practice before they invest in someone else's.
So, what's the take away message in all of this? Firstly, understand your website is an investment not a cost. You are 'employing' a marketing manager and don't be fooled by the cosmetic appearance of a website because Google cannot see what they look like, its spiders and crawlers can only read. Original, quality content is critical and those pretty 'template' websites you can buy off the shelf full of standard content are almost invisible to the search engines. There's no point having the best product or service if no one can find your business.
Writing great content to trigger the search engines and attract a crowd of visitors to your website is hard work but it's worth it. You need to plan the framework of your website and identify your target market and give them valuable information in exchange for their contact details and I will expand on this at a later date. They say, "imitation is the sincerest form of flattery" but be very careful if you are thinking of copying the content off another accountant's website, particularly one of our clients. We run scanning software every month to detect such theft and we currently have more than a dozen claims (and growing each month) in the hands of our solicitors. Planning not plagiarism is the answer and recognise Rome wasn't built in a day. When we build a website for our clients we make more than 5000 entries and it takes close to 70 man hours to build a lead generation magnet.Next time we will explore some of our website secrets and if you are interested in our website offering contact us today or join us at our Marketing Master Class Seminar for Accountants on November 25, 2013.




Pat Camm