Reignite Your Referral Engines
Looking for More Client Referrals?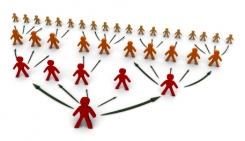 The accounting profession is a sea of sameness full of firms that are really nothing more than compliance sweatshops offering basic accounting and tax services. These firms view the client tax return as the end of the client process and the commoditization of compliance work has put these firms under pressure. They have no real point of difference, they are characterised by an ageing client base and their referrals have started to dry up.
The ageing client base is a major issue. The introduction of GST some fifteen years ago made firms busy but it also disguised the need for marketing. As a result of the GST growth these firms put marketing on the back burner but in 2015 we now find they are flat lining or in decline. Many of these firms are now looking to buy fees and we have been inundated with buyers. In fact we have more than 240 registered buyers and some of these firms are really plugging holes in their 'leaky boat' because their clients are retiring, selling their business, dying and migrating to more marketing savvy firms.
Referrals have long been the lifeblood of accounting firms but in the last few years a lot of firms have seen their referrals dry up. This is symptomatic of a firm with an ageing client base because clients aged in their fifties simply don't refer like clients aged in their 30's. They aren't starting businesses, buying investment properties and their social networks have shrunk because they are generally no longer involved in sporting clubs and their children have moved out from the family home. It's all part of the life cycle and accounting firms need to have permanent marketing processes and tactics in place to attract a steady stream of referrals. Unfortunately, a lot of firms are complacent and the wake-up call only happens when the leakage starts.
Why should a client refer a new client to you?
Let me ask you this, Why should a client refer a new client to you? Sure you have good technicians who know tax but so do your competitors. If your answer is personal service I'm afraid to say, everyone else says that and in the accounting profession awesome service is a 'given'. What do you have or do that is remarkable? What really distinguishes you from the pack? If a prospect comes to you off your website what do you say when they ask you – What do you do different to other firms?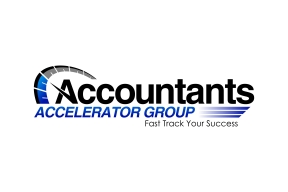 Members of the Accountants Accelerator Group do a lot of things different to your 'average' accounting firm. For a start, they view the tax return as the start of the client process not the end. Their focus is to help clients grow their revenue, profits and business value not just produce a tax return. This means they get involved in their client's marketing including their website, their content, videos, social media and marketing. For example, they have a process with every business start-up client that involves that client leaving the 'fact find' meeting with a 45 page booklet on starting a business, that night the client receives a 6 page letter of advice regarding the recommended business structure, key tax and business registrations, insurances, motor vehicle expenses and issues around employing staff.
Over the next week they get daily emails with templates for a business plan, cashflow budget, letterhead and business card. They get advice on branding and business names, domain names and how to obtain a logo for a fraction of the cost of a local graphic designer. They then receive a valuable guide on how to create a lead generation website. These firms provide the wow factor and that's what ignites their referral engines.