Marketing Success for Accountants -Mission Impossible Without Great Content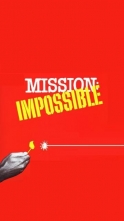 In a previous blog, we examined 5 reasons why you need to switch your marketing focus online. As a follow up we will look at how content marketing can help you generate more of your ideal type of clients.
If you are looking to rejuvenate your ageing client base then you need to shift your marketing focus online to attract the attention of Gen X and Y prospects. The evidence is clear, surveys show that the 72.9% of Australians are internet users and 74% of online adults use social media. They spend on average 3.2 hours online on social media per day. These statistics show that young people are increasingly spending more time online which creates a tremendous opportunity for businesses to embrace online marketing and rejuvenate their aging client base across the channels they use most. Online searches, content marketing and social media are the new marketing magnets for accountants looking to grow their practice.
Most accountants websites fail. They lack purpose and can best be described as 'electronic billboards' that list the who, what and where of the firm. The content is often unoriginal, shallow and not what your target audience really wants. It's generally not educational or targeting niche industries. Well, in the digital age, 'content is king' and it can be the difference between boom and doom for accountants looking to attract Gen X and Y clients.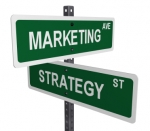 Regardless of what type of marketing tactics you use, your content needs to be quality. If you don't create and distribute valuable, relevant and consistent content that targets a clearly defined audience, you won't be winning any new clients online. Accountants need to change their focus because prospects online don't want to hear all about you and how good you and the team are. Prospects online crave one thing, help. They don't want to be sold to, they want education and solutions to their pain points. Creating educational content via whitepapers, blogs, webinars and newsletters lets you demonstrate your expertise rather than simply state, "I'm an expert." Don't just tell them and provide a pitch for your services, prove your expertise using pain-solving, relevant, educational content. Answer their questions and before long you'll find the prospect is a lot closer to becoming a client. If you consistently deliver valuable information to prospects, they will ultimately reward you with their business and loyalty.