Looking to Buy Accounting Fees - December 2013 Update
The current demand for accounting fees in the Melbourne metropolitan area is at record high levels. In fact, we have more than 170 registered buyers and only a handful of practices for sale. At this stage most of these practices are in regional Victoria with several in Gippsland.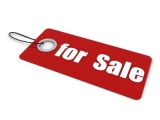 As such, there are a lot of frustrated buyers in the market but on a positive note, we have seen more activity in the pre-Christmas period this year than previous years and we have actually transitioned a number of practices in November and December.
Looking to 2014, a number of vendors have indicated they intend listing but we still haven't received key financial data to prepare their information memorandums. It's certainly a frustrating market for many hungry buyers but traditionally, the post Easter period is when most transactions take place as vendors look for a July 1, settlement.
In terms of demand the hot spots are definitely the city fringe and the south eastern suburbs of Melbourne. Most buyers are looking for parcels of between $300k and $600k and prices remain very strong because of this pent up demand.
In terms of buyers there are 5 distinct types including …
Start Ups - these are young accountants in their late 20's and early 30's looking to make a start and quite often it is a partnership of 2 young practitioners looking for up to $1M in fees.
Tuck Ins - existing firms of around $500k to $1.5M looking to acquire another practice to create economies of scale or even lock in a young gun prospective partner and give them their own parcel of fees.
Consolidators– these larger firms are always in the market for quality parcels.
Top Ups– these are an interesting group because they are generally firms with principals in their early to mid 50's and they have hit a flat spot. They have lost clients due to retirement, business sales and natural attrition but have 10 years left in them and they want to replenish their client base.
Financial Planners remain very interested in buying fees and they particularly want firms that don't have an existing financial planning division or a referral relationship. They are the vendors least favourite option for a range of diffrerent reasons.
With so many buyers we are often asked how they can be on top of the list when a practice lists. Well, our process starts by matching the firm's profile with the buyer's criteria including location and size of the fee base. We then give the list of candidates to the vendor together with some background information and they then generally check out their website to assess who they would like to meet with. Often the vendor will just want two suitors at a time and in this market the fees often sells without even meeting any more buyers.
It's a tough market for buyers but if you haven't registered as a buyer we urge you to complete the buyer's registration form and confidentiality agreement on our website. Finally, if you have any queries in relation to buying or selling fees please contact us today.