Doom Gloom or Boom for Your Firm?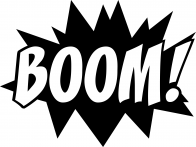 In business, first impressions count. Remember the days when clients used to regularly visit your offices? It was important to make sure your reception area and offices were light, bright and clean.
Having visited hundreds of accountant's offices over many years I think I've just about witnessed everything. I've seen stained carpet that has never had a steam clean, broken chairs, toys scattered all over the reception area, broken and filthy blinds plus piles of old magazines and newspapers dating back years. On several occasions I've even been greeted by dogs in the reception area - fact!
We all know, you only get one chance to make a good first impression. If we turn the clock back 7 or 8 years, the first touch point with a new client was often a meeting at your offices. How things have changed! In the digital and social age you'll find most of your potential new clients (and particularly the younger ones) start their research for a new accountant online. When they perform a Google search your website is probably going to be the first point of contact. As such, it needs to make a good first impression. An amateurish website or no website at all is a prospect killer. As you'll read shortly, it can even kill off a warm referral from another client.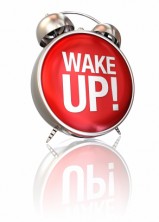 According to the 2018 Telstra Small Business Intelligence Report, 50% of small businesses in this country don't have a website. This is a staggering statistic if it's anywhere near the truth. If this figure mirrors the statistics for accounting firms then this article should serve as a wake-up call because the survey also suggested that 62% of customers or clients will stop considering a small business if they can't find information about it online. Finally, 47% of customers under the age of 40 report using a search engine to find or research a small business at least once a day.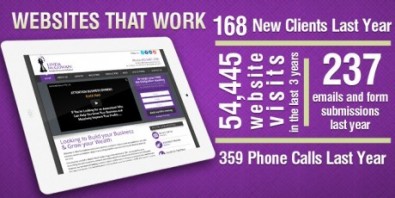 Clearly, a lot of accounting firms are sceptical about the marketing value of a website. It's understandable given the majority of accountant's websites are what I describe as 'electronic brochures'. They simply list the who, what and where of the firm and don't generate traffic or leads. They lack the essential ingredients of a lead generation website. If your website isn't pulling traffic and generating leads you're missing a massive opportunity because several members of the Accountants Accelerator Group have been generating six figure returns from their website year after tear for the past 3 years. Their websites are working 24/7, 365 days of the year to position the firm as experts and target their ideal type of client.
One thing I have noticed is accountants get caught up in the look of their website. While the appearance is important to your visitors, your pretty looking website doesn't register with Google who can read your content but not 'see' the designer look of your website. We also find a number of firms are reluctant to move on from their current website design or skin because of the aesthetics or the fact they spent a lot of money to get the design years ago. Web design has changed and you can buy spectacular website skins for $12 from Template Monster so it's time to move on and focus on the more important things like great content, a blog, calls to action, lead magnets and videos. 
If your content doesn't work for Google (and the other search engines) then a beautiful website skin is meaningless. You won't appear on the first page of the search engine rankings which means your website is really just an electronic billboard in the desert. Looks flashy but there's no passing traffic. Don't get caught up in appearance and never let perfection get in the way of progress. Remember, your website will never be finished - it is a permanent work in progress
Some firms still think referrals are more important than a website and there's no doubt about the importance of referrals to professional service firms. However, Hinge Marketing's, Referral Marketing for Professional Service Firms Research Report suggests that 29.6% of people referred to you will discard the referral because your website is unimpressive. In addition, 23.5% of people will rule out a referral because the firm has poor quality content. Referrals check out your online presence first and if they are disappointed with your content you'll also be disappointed. They may not contact you and you probably won't even know you got the referral.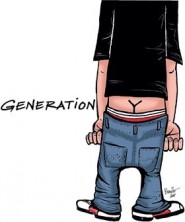 The internet has changed our lives including consumer behaviour. It has also changed the accounting profession with cloud services and outsourcing. Similarly, marketing has changed and the next generation of business owners live online and Gen Y (people born between 1980 and 1994) have come of age. They are now 21 to 34 years old and are buying investment properties, starting businesses and self-managed super funds. They are also buying businesses and franchises plus inheriting their baby boomer parents' businesses. Ignore them at your peril because they are looking online for a proactive, innovative accountant who is also tech and marketing savvy. They want an accountant who does more than just keep the score and rely on social media channels for referrals.

Those bread and butter services I mentioned above that Gen Y want including business start-up advice and negative gearing advice are the same services that have fuelled growth in small accounting firms for decades. In a sense, the demand for these services hasn't changed but prospects now go searching online for an expert and rely on online referrals in the form of reviews. If you don't have any 5-star Google Reviews then you are missing another Google ranking factor.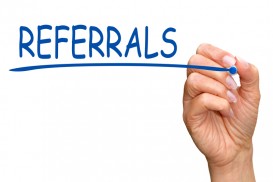 If your firm is characterised by an ageing client base and your top ten or twenty clients are aged 55 plus you've probably already noticed your referral engines have slowed or even seized up. Your ageing clients aren't needing those bread and butter services anymore and they don't refer like their 35 year-old counterparts. Potential new clients aren't picking up the phone like they used to and traditional marketing techniques like dropping flyers into letter boxes, local newspaper ads, face to face networking, club sponsorships and Yellow Pages advertising have lost their marketing mojo. The new marketing magnets for accounting firms are all online tactics including Google searches, content marketing, email marketing and social media. If you don't think you have an ageing client base and your referrals have slowed you might not want to hear this … maybe your clients aren't actively telling their friends about you because your work (or your service) isn't as good as you think.
Your website should be your primary growth engine and If you still view your website as a cost and not an investment then you're still relying on 'hope and pray' marketing. In my opinion, any kind of marketing that doesn't generate revenue is a waste of money and a waste of effort. Here are three questions you might need to consider:
Do you know how many visitors you get to your website every day? This is an important KPI and it's available for free with Google Analytics. Our clients can also see their analytics in real time which means they know who is on their website right now, their location and what pages they have visited.
How much new business can you specifically attribute to your website in the last 12 months? The bottom line is, what is your return on your investment?
Do you spell out what you want your website visitors to do next? Once you finally get people to your site is it clear what you want them to do on each page – contact us, book a free consultation, subscribe to the newsletter or download a guide or e-book?

Smart firms are investing heavily in their website and building a predictable system for attracting their ideal type of client. They use automated marketing techniques and these ambitious accountants are spending their time HELPING clients, not FINDING clients. If you're looking for growth we invite you to contact us today because your marketing could be the difference between boom, doom and gloom in 2018 and beyond.