Defining Your Brand - The Accountant's Guide To Branding Part 2
Your brand is not just an attractive logo. Therefore, to have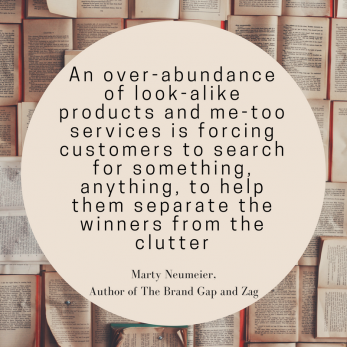 any effect, it needs to be driven by more than aesthetics and your personal taste.
Any rebranding strategy should start by gaining a thorough understanding of your firm's history and the direction you want to take the firm. You need to consider who your ideal clients are and the key messages you want to send to your target market. Sure, you probably already know this stuff … but try explaining it concisely so that a graphic or web designer can easily understand your vision then capture it all in one image.
For that reason, we recommend you start the process by writing a brand positioning statement for your firm. This positioning statement will drive many of your subsequent decisions and it needs to capture who you are as a firm and who you want to become. You must be able to support your positioning or you risk having a hollow brand and your target market will detect anything that's not authentic.
Of course, it needs to make you stand out from your competitors and make you memorable to your clients. When drafting your positioning statement you should aim to be:
Different:

Change your name to something bold and memorable


Project a sense of personality


Offer a unique business model


Visually separate the firm from competitors


Use fresh language to describe your firm and services


Offer a truly unique technology or service


Be the first or only firm to do something

Personal & Emotional:

Brands that connect with their buyers on an emotional level earn twice the impact over marketers who are still trying to sell business or functional value (LinkedIn).

Focused:

Focus on a specific geographic area


Specialize in a specific industry or industries


Specialize in a service offering


Concentrate on a specific role with your clients' organizations


Specialize in serving a client of a certain size

To learn more about redefining, and communicating your brand, download the full Accountant's Guide To Branding from the form at the bottom of this page.
Briefing Template

Here's a handy briefing template that will help you get your positioning statement right in your own mind, and define it to your designers.

Brainstorm ideas with partners, employees, clients, friends, family and, if possible, a branding consultant.

In a few points, explain what attracted you to the accounting profession and to being a Partner or Principal in your own firm?

What are your firm's values? - 64% of people cite shared values as the main reason they have a relationship with a brand (Harvard Business Review)

What is your target audience and why? What specific problems can you solve for them?

SWOT Analysis - What are your firm's strengths and weaknesses? What opportunities and threats are currently presenting themselves to your firm?

Competitor Analysis - Who are your competitors? What are their strengths, weakness, opportunities and threats?

What are your Unique Selling Points? What can you claim, that none of your competitors can? (Handy Hint: High standards, an experienced team, and great client service are a given in today's highly competitive professional serivces market; they are not Unique).

What are your key messages? If you could only tell a client give things about your firm, what would they be?

What are your firm's goals for the future?

List your services in full. Try to be tidy and concise - can they be categorised?

What are the benefits of your services to your clients?

You'll probably find a lot of overlap and that's a good sign that you're on track to a concise, clear brand. Pull out the most commonly occurring points, that differentiate your firm and will most appeal to your target clients. These are the aspects that will be used to develop your brand.

To learn more about redefining, and communicating your brand, download the full Accountant's Guide To Branding from the form at the bottom of this page.
Branding Consultancy and Services for Accountants

If you want your brand to be less bland,
have a look at our Brand in a Box and The Accountant's Accelerator Group services.

If you would like to discuss branding or marketing solutions for your accounting firm, you can make use of a FREE CONSULTATION with one of PJ Camm and Associates marketing and branding experts. Just fill in the form in the top right corner of this page, and we will get in touch to arrange your free meeting.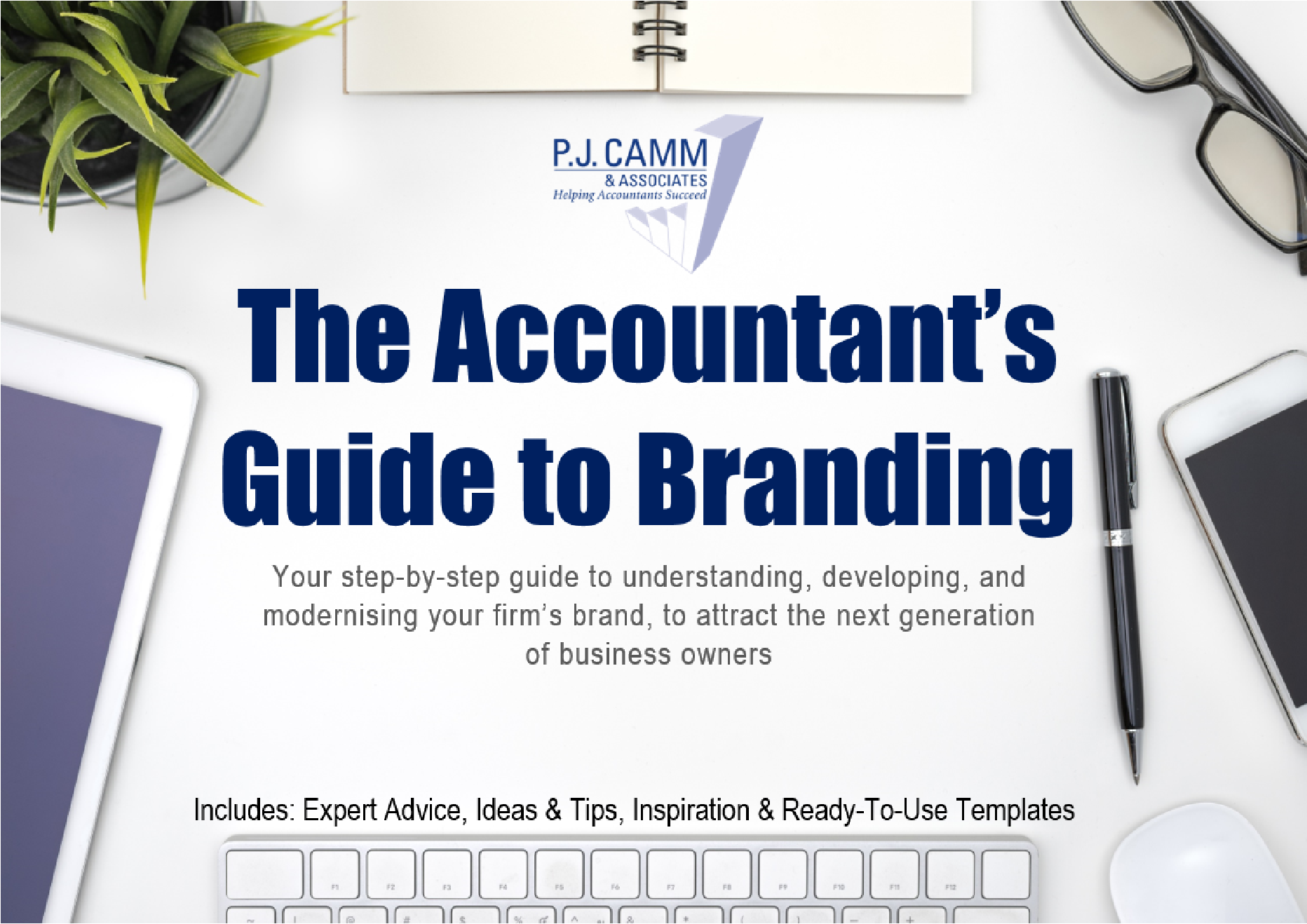 Download the FULL guide for free. To receive your free copy of The Accountant's Guide to Branding, enter your email address below: