Covid 19 - Proactive vs Reactive Accountants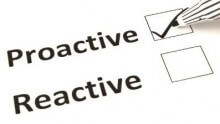 Every decade it seems as though accountants gets a massive marketing opportunity. They are pivotal moments for the profession and right now this pandemic is one of those moments.
Let me explain …
Let's turn the clock back to the year 2000 and the introduction of GST into this country. There was a lot of commotion and confusion around the 'new tax system' and accountants emerged as big winners. Most SME's were pushed to computerise their record keeping with the introduction of Business Activity Statements.
The proactive firms ran GST seminars to educate their clients. Some even ran bookkeeping workshops to train clients to use their preferred software program. The outcome was the elimination of shoebox records (but not computerised shoeboxes!) and a reduction of write offs. The reactive firms just battled their way through and carried their clients through the transition to the GST system. Almost overnight, fees spiked by thirty percent as did their profits and the value of their practice.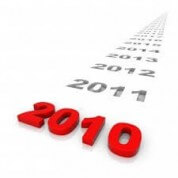 By 2010 the GST effect had worn off and the fees from a lot of firms had started to flatline. The truth is, accountants didn't really believe in marketing and just assumed their clients would continue to refer new business. However, around 2010 there was a big change - the internet had taken hold of our lives. Most accounting firms in 2010 who had a website simply had an electronic brochure – it just listed the who, what and where of the firm.
They were so busy with compliance work they didn't notice their ageing client base. Their referrals started to dry up because their older clients aren't as socially connected as their children. Social media was growing in popularity and the next generation sought advice from Google and reviews not their parents and peers. Plenty of firms got complacent and failed to adapt to the digital and social age.
The smart firms tapped into the change in consumer behaviour and built lead generation websites. They gave away free information and resources in exchange for a prospect's email address which built a pipeline of prospects. They then nurtured them with educational newsletters, videos and e-books. The pro-active firms who invested online and embraced social media were attracting their ideal type of client.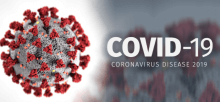 That brings us to 2020 and the COVID-19 pandemic. This is tracking to be the biggest social upheaval the world has seen since World War II. The updates and announcements are coming at a breakneck speed and we have a health crisis that is triggering a massive financial crisis. Clients are distressed and the threat of losing their business, their job and their house is real. Others are concerned about their superannuation balance heading south. They all need help.
This presents you with a massive marketing opportunity. Now, the term 'proactive' is one of the most mis-used words in the accounting profession. Just about every firm describes themselves as proactive on their website but let's look at what the real proactive firms are doing to help their clients through this crisis.
Firstly, clients want strong leadership and as their accountant and trusted advisor they need you to communicate with them. No doubt you've been busy on the phone and email dealing with nervous clients. Some firms have sent out off the shelf newsletters produced by various bodies regarding the Government Stimulus packages. Some are too busy putting out client 'bushfires' to send anything while the real proactive firms like members of the Accountants Accelerator Group have contacted their clients 5 times in the last 14 days. Their communication pieces have covered:
| | |
| --- | --- |
| Accounting Firm Policy Statement | How the firm is geared to handle the situation - restricted face to face office visits and staff working remotely. Phone and email is business as usual. |
| First Government Stimulus Package Summary | Details of the cash bonus for employers, increase in the instant asset write off etc. |
| Second Stimulus Package Summary | Updated details of the cash bonus for employers and how the system will work via Business Activity Statements |
| 16 Page e-Book | Practical strategies to help every business deal with an economic downturn with lessons we learnt from the GFC in 2008. It covers key issues including the importance of a cash flow budget and updated financial records. It examines how to unlock hidden cash in the business, debt reduction strategies, the Pareto Principle, marketing in a downturn, the use of technology and retaining key staff. |
| Action Checklist for Businesses | This provided clients with a practical checklist of steps to follow so they have a sense of direction. They feel like they have a game plan that has a settling or calming effect. It also means every staff member is delivering a consistent message. |
By sending the right messages they are displaying leadership, building trust and providing practical advice. To retain your existing clients you need to be on the front foot. Clients need to maximise their cash boost entitlement and plan for the storm ahead. Simply reacting to client calls and emails is not enough as the proactive firms are already in top gear.
Some firms are running webinars and others have developed various crisis management support packages using a medical triage analogy. Some (if not most) businesses are currently in the intensive care phase and will hopefully move to the recovery phase then into rehab phase and eventually recovery. Different services are offered at each stage. Some firms are working on upgrading their website and posting blogs to help their niche industries with strategies on how to adapt their business model (restaurants producing 14 day isolation food packs, florists and other retailers creating dive thru options and gyms hiring out their equipment.) Necessity is the mother of invention.
Business owners are comparing notes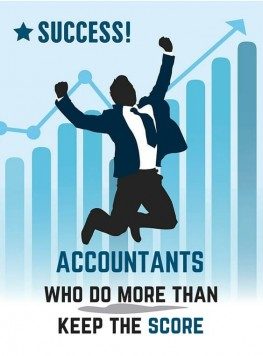 . Proactive firms are already getting referrals because their calm clients are sharing their experience with their accountant. They have been given a clear plan while the clients of reactive firms are rudderless as they sail into unchartered waters and possibly a perfect storm. We've already seen panic buying and don't think accountants are immune. The recessionary warning bells are ringing loud and clients will jump ship if they can get help to salvage their business. No doubt, some clients will fall over and your fees will take a hit plus your debtors will blow out. You might lose key staff.
If you want to discuss what the high-performing, proactive, firms are doing differently in this environment, we invite you to talk to us today.