Breaking News for Accounting Firms!
When surveyed, clients often suggest that one of the main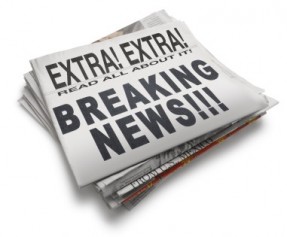 reasons why they changed accountants was a lack of communication. Some clients might mention price, slow turnaround times or a failure to return phone calls and emails but failing to stay in touch is high on the departure list.
Newsletters let you alert clients to your full range of accounting, tax, financial and consulting services. They can build loyalty and while your newsletter won't directly lead to an engagement or 'sale', they often pave the way. They help you keep in touch with clients, referral sources and can even introduce your firm to new prospects. In the digital age, every accounting firm needs a regular client newsletter and if you don't have one, your clients are missing out and you are ignoring a proven marketing tactic.
"Clients suggest one of the main reasons why they changed accountants was a lack of communication" #MoreThanANumberCruncher

Newsletters assist with client retention, can cross-sell and up-sell your services plus help build new client relationships. They let you engage with your niche markets and provide the ideal forum to 'ask' for referrals. The quarterly 'On the Money' newsletter we produce exclusively for Australian accounting firms is branded with your firm logo and it passively asks for referrals at the foot of each edition. Your newsletter provides a valuable touch point with clients so you remain top of mind.
On The Money Quarterly Newsletter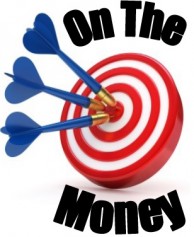 That said, we have spoken to a number of accountants whose shoulders droop when we mention newsletters. They are eager to create and send newsletters, but they just do not have the resources or time to produce them. Other firms opt for 'off the shelf' newsletters that are full of technical tax and case law. Guess what, your clients don't want to do a Masters of Taxation by correspondence.
They want information on how to grow their business, their profits and their wealth. They want ideas on how to manage their cash flow and tips on succession planning. We have developed a standalone newsletter service which does all the work for you. Our "On The Money" client newsletters are designed to help you nurture your clients for enhanced retention and market to prospects and referral sources effectively, without costing you valuable billable time or costly effort.


Don't get enough client referrals? Your newsletter includes a referral request that politely asks your clients for referrals to their friends, family and business colleagues.

Clients not buying enough of your value-added services? The content of this newsletter 'sells' your full range of services including your value-added consultancy services.

Losing clients? The newsletter provides tips on growing their business, the latest marketing tools and apps. It makes you look marketing and tech savvy plus positions you as a priceless advisor, so you retain your clients for longer.

Not winning enough NEW business clients? You can use the newsletter as a free giveaway from an opt-in box on your website. It encourages business owners to sign up for useful information on growing their business, then sells your services alongside advisory articles.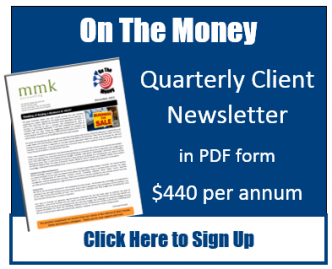 Don't have the time or expertise to produce your own newsletter? We produce the quarterly newsletter for you - customised with your firm logo and contact details. Producing an in-house newsletter can be time consuming, you sacrifice valuable billable time and you have to decide on topics, research and write the articles, then format the newsletter. On The Money is a ' Done For You service'.

Can't write compelling content? Accountants aren't journalists and too many firms think buying an off the shelf 'tax' newsletter is the solution. The truth is, content is critical and clients don't want a newsletter full of tax law, the latest tax cases and rulings. They want to know how to grow their business, not do a Masters of Taxation by correspondence. For that reason we provide content on hot topics for small business owners including the latest marketing techniques and business automation tools, tax planning ideas, the latest apps for business and wealth creation ideas. Having said that, the bumper June edition each year contains all the important budget and tax changes.

Can't get your newsletter out on time, every time? A big challenge with client newsletters is developing the habit so they go out to your client database on time, every time. This newsletter is delivered to your inbox a week before the end of each quarter so all you need to do is email it to your clients.

The quarterly 'On The Money' newsletter for accountants is available in a format that allows you to:

1. Email the newsletter to your client base
2. Print the newsletter and mail it to your clients
3. Post the PDF of the newsletter on your firm website