HELPING ACCOUNTANTS GROW
If you're looking to grow your firm or you plan to buy or sell fees, we are a Melbourne based consultancy group that work exclusively with accounting firms. Our marketing services and custom built tools are designed to help you attract more of your ideal type of so you spend time helping clients, not finding clients.
If you're an ambitious firm looking to accelerate your growth we invite you to explore our marquis offering, the Accountants Accelerator Group. This programme includes the construction of your website that is tailored to your niche industries and services. These websites are the hub of the programme and some of our members are generating 6 figure returns year on year from their Accelerator Website.
Our broking services are designed to help firms looking to buy or sell fees and we primarily work with small to mid size accounting firms with one to three partners and up to 25 staff. If you're planning to start your practice or if you're an established firm looking to rejuvenate your ageing client base, we are here to help you.
Our clients recognise the importance of marketing and want to do more than just keep the score for their clients. Our network of 2500 accounting firms are scattered all over Australia and contact us today if you're:
- Looking to grow your accounting practice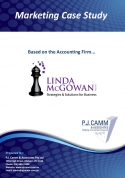 - Struggling to win new clients or your ideal type of client
- Thinking of starting your own accounting firm
- In need of a marketing action plan or business plan for the future
- Contemplating selling your accounting practice or a parcel of fees
- Looking to buy an accounting practice or a parcel of fees
- Worried about your ageing client base and your gross fees are flat lining
- Lacking the strategies or direction to grow your firm
- Poised for growth but need some assistance to take the next step
- Confused about your marketing options and where to start
- Wanting to develop some niche markets within your accounting practice
- In need of a website that will attract your ideal type of business client
- Looking to systemise the processes around the niche services in your practice
- Wanting to transition the practice from compliance to consulting
- Contemplating adding additional client services to grow your revenue and profits
- Concerned with your succession plan and exit strategy
We pride ourselves on our practical approach and you can read more about these results in our Marketing Case Study and our newsletter for the profession, The General Journal.
---
---
You'll find our website contains something for everyone in public practice including:

- The General Journal, our FREE newsletter that is specifically for accountants and is full of practice management tips and marketing ideas to help you grow your accounting firm
- Articles and information on topics including the practice of the future, marketing your firm, buying or selling a practice plus bolting on additional services to generate more revenue in your practice
- FREE downloadable e-booklets on marketing and ways to boost your practice profitability

Contact us today and let's get to work ON your practice so it is more profitable, valuable and saleable.