WANT MORE NEW CLIENTS IN YOUR FIRM?
Let's face it, most accountants are busy taking care of their clients and are focused on lodgement deadlines. They have become very reactive and are busy working IN the practice and struggle to find time to work ON the practice and their marketing.
The Accountants Accelerator Group Programme is designed to help you grow your accounting practice so you can spend your time helping clients, not finding clients.
The accounting profession has changed dramatically in the last 5 years courtesy of the internet, cloud accounting and outsourcing. The introduction of GST some 16 years ago made most firms busy it also turned a lot of them into 'compliance sweatshops'. They were busy which disguised the need for marketing and a lot of partners and principals feel asleep at the 'marketing wheel'. The result, today these firms are characterised by an ageing client base, their referral engines have seized up and their fee base is either flat lining or in decline. The lack of growth has reached epidemic proportions in the profession and it's not just small firms under pressure.

A lot of these firms are looking for a quick marketing fix but buying fees is not easy with baby boomer practitioners refusing to sell as they work past the traditional retirement age. As a result these firms tend to turn to conventional marketing methods that have served them well in the past but in the digital age, face-to-face networking, letter box drops, yellow pages advertising, local paper advertising and sponsorships don't produce the same level of leads as they did five years ago. Radio, television and print advertising have also lost their marketing mojo. Referrals remain the lifeblood of most firms but they have also dried up because 60 year old clients don't refer like 30 year old clients.
The new marketing magnets for accountants are online searches, content marketing and social media which form a big part of the Accountants Accelerator Group Programme.


The Accountants Accelerator Group is a programme for committed, pro-active and ambitious accounting firms looking to accelerate their growth. At the hub of the program is the Accelerator Website that is exclusively available to members of the group. The website has consistently generated six figure returns for a number of members over the last few years and is full of cutting edge content including videos, animated videos, blog posts,lead magnets, opt-in boxes and calls to action. The website is tailored to your niche industries and services and is a proven new client magnet. Of course, the programme is much more than just a world class website.

Membership of the group is strictly limited to just 25 accounting firms across Australia. We set strict qualifying criteria and target pro-active, ambitious firms of all sizes, from sole practitioners to large 5 partner firms. We have a non-compete clause so each firm also controls a dedicated territory which includes their suburb and 5 other surrounding suburbs. The group share some resources and work together in a non-competitive environment.

A DONE-FOR-YOU MARKETING ENGINE …
Most firms recognise they need to improve their marketing but don't know where to start. You want to generate more leads and more new clients but running your practice constantly gets in the way of executing your marketing plan. You can't afford to waste time and money on marketing that doesn't work and you need a system that automates the process.
That's why we design and build your marketing engines for you. They contain a number of integrated components and require very little time and effort at your end. We basically do everything for you and to our knowledge, there's no other programme in this country that provides the same value or return on investment. It is simply the most complete, comprehensive and unique practice growth system available in Australia.
A lot of accountants are seeking a quick marketing fix but have no systems or plan. They hope a marketing event like a client seminar will kick start their referral engines and they hope satisfied clients will refer their friends and colleagues. Unfortunately, hope is not a proven strategy.

Before you start your marketing engines you need to identify your ideal type of client and then focus your marketing efforts around them. Your marketing engine is a 'lead generation' website that is fuelled by a number of 'spark plugs' including social media channels, blogs, videos, a client newsletter and an email marketing system. If you don't have all these components working together then your marketing engine won't run smoothly. We build finely tuned, customised engines for members of the Accountants Accelerator Group.

The engine has a proven track record, there are no untested theories, just proven tools, technology and strategies all designed to take your firm to the next level. Because you are time poor, we build and implement the program for you. Sure, at the start of the programme you have to put in some hard yards because we can't write the history of your firm or staff profiles but we give you templates to make the task relatively easy. If you're sick of hit-and-miss marketing it's time to apply to join the Accountants Accelerator Group. The programme starts in April every year and ...
Here's What You Get In The
'Accountants Accelerator Group'
ACCELERATOR WEBSITE - LEAD GENERATION WEBSITE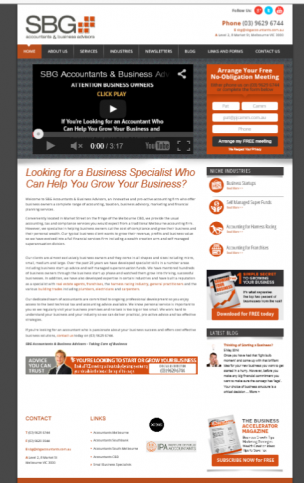 Courtesy of the internet, buyer behaviour has changed in the last few years. People can now buy almost anything online, including accounting fees. In fact, the evidence is compelling with several members of the group generating more than $100k of new business from their website in the past year. One member has generated a six figure return from their website for the third consecutive year.
First impressions count and your website is often the first touch point with a prospective new client. The Accelerator Website is included in your first year membership fee and it is a professional, high impact website that is designed to generate leads. It targets your ideal type of client, features your industry niches and distinguishes your firm from the competition with lead magnets, calls to action and an incredibly simple but powerful back end that includes a built in email marketing system. The analytics are state of the art and you can see in real time who is on your website, where they are located, what pages they have visited and what they have downloaded.
This website is your silent sales person working 24/7 to attract prospects as distinct from the majority of accountants' websites that are simply 'electronic billboards' that list the who, what and where of the firm. These websites are full of quality, targeted content and remember, some of your prospects are returning to your website two, three or four times before they take any action so the secret ingredient is creative and educational content. It needs to be regularly updated and must include thought-leadership content that engages your target market. For that reason we also post blogs on your behalf and add your quarterly newsletter content to the website plus an annual allocation of videos.
The content on the Accelerator Websites tick these boxes and also includes some stunning videos and premium content in the form of e-books that prospects can download in exchange for their contact details.These details then feed through to the email marketing system that then use 'auto-responders' to produce a series of automated emails to nurture the prospect closer to becoming a client of the firm.
The websites are responsive to mobile devices like tablets and smart phones and are designed to draw the right type of clients to your site, engage with their issues and build a list of prospects.
These are what we describe as the 'spark plugs' to fire up your marketing engine!
SPARK PLUG 1 : 6 VIDEOS
In the digital age, every business needs to be a publisher and media business. YouTube is now the second biggest search engine with over a billion unique visitors every month and the search engine algorithms now rank video content very highly. They have the power to engage and influence an audience and can boost search results.
Research suggests that up to 90% of internet traffic will be video by 2017 and to harness the power of video, careful planning is required. As a member of the Accountants Accelerator Group, your video plan will be tailored to your niche markets and membership includes production of 6 videos in year one (and 5 videos in subsequent years) that we bolt on to your Accelerator Website. We produce the scripts then record you reading the scripts off a teleprompter. Next, we do the post production work including the incorporation of branded intro's and out-tro's plus graphics to highlight the key messages in the video. The finished product is professional, high quality videos that run for between ninety seconds and three minutes. These videos are then uploaded to your site and your YouTube channel. View a sample of the videos here
There are more than 20 scripts to choose from including topics on:
Accounting for Tradespeople
Five things every business start-up needs to have before they launch
Five things every investor needs to know about negative gearing and property
What you need to know before you set up a Self Managed Super Fund
Alternative business structures
Accounting software options for business owners
What type of accounting software suits your business
Registrations for a start-up business
How to plan and build a killer website
What you need to know when employing staff
What is cloud accounting
The 4 ways to grow a business
Estate Planning
Firms that fail to use online video could lose market share, weaken their brand and lose relevance with their ideal type of client.

SPARK PLUG 2 : SEARCH ENGINE OPTMIZATION
Research from online ad network Chitika suggests that the top listing in Google's organic search results receives 32.5 percent of traffic, the second top ranking gets 17.6 percent of traffic and the third position gets 11.4 percent of traffic. This means 60 percent of visitors don't go beyond the third listing in the rankings on page one. These findings validate the importance of Search Engine Optimization (SEO) and the importance of appearing on page one of a search.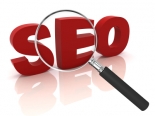 Even though we don't know Google's precise ranking formulas, we do know they look at just about every aspect of your website including its age, domain name, freshness of content and response time. The list goes on and there's certainly a lot of debate about which of these factors are the most important. The one thing we do know is, to win the coveted top spot in the search rankings, content is king.
Building a lead generation website requires plenty of relevant and original content. A good search ranking will follow naturally but content marketing isn't just about quantity, it's about producing quality content that engages your target audience. Educate your prospective clients, don't just sell to them. Offer content, like e-books, blogs, videos and infographics that answer their most frequently asked questions and help them solve their problems and frustrations.
All of the content in the Accelerator Website is crafted with SEO in mind to try and own the top positions in the search engine rankings. The content and keywords target your niche industries and specialist services while the blogs, newsletters and videos keep adding fresh content to attract the attention of the search engines.

SPARK PLUG 3 : 18 BLOG POSTS
According to a report by HubSpot, businesses that increase the number of monthly blog posts via their website can boost their inbound traffic levels and lead counts. On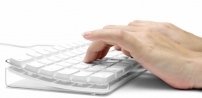 average, companies that publish 15 or more blog articles per month generate five times more web traffic than companies that don't blog at all. Those that blog 9-15 times per month generate three times more traffic than companies that don't blog. Blogging drives website visitors because published content gets indexed in the search engines and shared through various channels, including social media. By committing to regularly publishing blog content you build up a powerful library of content and each blog provides another inroad to your website.
When companies boost their blogging efforts, web traffic volume increases:
On average, businesses generate a 45% increase in traffic when they increase the number of published blog posts from 11-20 articles to 21-50 articles.
Businesses generate a 59% increase in traffic after growing total published blog articles from 100 to 200.
Blogging efforts also appear to impact lead generation:
Businesses that have published more than 200 blog articles generate 5 times more leads than those with 10 or fewer posts.
Business to business operators that blog only 1-2 times per month generate 70% more leads than those that don't blog at all.
Businesses that increase the number of blog posts from 3-5 per month to 6-8 per month nearly double their monthly lead count.
SEO and Google rankings would be relatively easy if it was all about quantity. Unfortunately, it's not and quality has to be at least half of the equation. If you want your readers to share your content, it has to be interesting, educational and possibly a little controversial. We write blogs for our members and encourage our clients to take a stand, push a position, be contrarian and be different. The more interesting your blog post, the more people will read it, share it and comment on it. All of this sharing, commenting and clicking helps you rise up in the search rankings.
Part of your membership includes blog posts (15 per annum).

SPARK PLUG 4 : BUSINESS ACCELERATOR e-MAGAZINE
Every firm needs a client newsletter but the Business Accelerator e-Magazine is so much more than a newsletter. This magazine is exclusive to members of the Accountants Accelerator Group and is produced on a quarterly basis. It is customised with your firm logo for distribution to clients via the email marketing system built into the back end of the Accelerator Website.


Newsletter content is crucial and too many accounting firms subscribe to 'off the shelf' newsletters that are full of technical tax law. The fact is, clients want to grow their business, their profits and their wealth so your newsletter should contain content about marketing, SEO, websites, business growth and wealth creation strategies. They don't want to do a Masters of Taxation by correspondence. The newsletter features modern marketing techniques and introduces the latest business automation tools, apps and information for business start-ups.

The newsletter promotes yo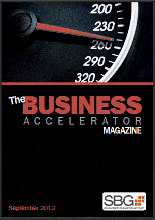 ur full range of services beyond compliance and the Business Accelerator e-Magazine is available in a format that allows you to:
Email the e-Magazine to your client base
Print the e-Magazine and mail it to your clients
Post the e-Magazine on your firm website
Your client e-Magazine, including archived editions, will be available for download from your website and we encourage prospects to subscribe to your e-Magazine and build a database for future marketing campaigns. Clients and prospects can then share your e-Magazine with their friends and business colleagues.
SPARK PLUG 5 : GROW YOUR BUSINESS IN 5 DAYS (VIDEO TRAINING COURSE)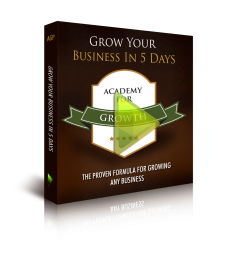 As a member of the Accountants Accelerator Group you recognise the fact that marketing can be the difference between 'gloom and boom' for your clients who also want help to grow their business. As a member of the Accountants Accelerator Group ALL your business clients get FREE access to two incredibly valuable programmes starting with the 'Grow Your Business in 5 Days' video training course.

This course is delivered to your business clients over 5 days via a series of automated emails. This video training course is designed for your ambitious business clients looking to generate more enquiries, more sales and accelerate their growth. It doesn't matter what type of business they run whether they sell products, services, have a retail store or run a restaurant – these breakthrough marketing strategies apply universally. They get access to the 12 videos, the transcript of each video and a one page marketing action plan that guides them through implementation of the strategies. This program retails for $1500 but your clients gets FREE access.

SPARK PLUG 6 : THE BUSINESS GROWTH SYSTEM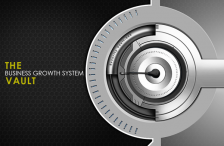 This is recognised as one of the world's most successful marketing and business growth systems and it contains everything your clients will ever need to attract more customers, increase their sales and retain their existing customers for longer.
The program is divided into modules and contains 82 different marketing strategies and tactics and is supported by videos, templates and more than 2,500 pages of marketing 'gold'. This system would normally cost your clients $500 per month ($6000 per annum) but as a client of your firm it is available for FREE.

These two programs are valued at $7500 and your clients get access for simply being a client of the firm. They are used to attract new clients and they make it hard for existing clients to ever leave the firm. They also trigger consulting engagements for you.

SPARK PLUG 7 : CLIENT SEMINARS
Running seminars has always been the domain of pro-active accounting firms. Despite this fact, less than 5% of accountants in this country run client seminars. They are proven to build rapport, attract referrals and generate more fees so it's time to get client seminars back on your marketing agenda.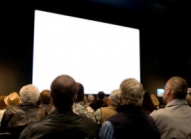 Firms avoid running seminars for a host of reasons including lack of resources, fear of public speaking and time pressures to produce the marketing collateral, slides and hand out material. We overcome all of this and membership includes the option to host several free client seminars including, Negative Gearing & Property - The Cold Hard Facts'. This 75 minute practical presentation is designed to educate your clients about the tax effectiveness of buying a negatively geared investment property. This educational seminar contains no 'selling' of any specific property or product but leads to consultations, the purchase of investment properties and in some cases, the establishment of self-managed super funds.
The seminars are turnkey events because all the marketing materials are included and even the registration process is fully automated using an online booking service. Everything you need to run a successful seminar including the PowerPoint presentation, the presenter, client invitation letters, hand outs, feedback sheets and all the computer and data projector equipment are included.
SPARK PLUG 8 : e-BROCHURES and e-BOOKS
We have developed a range of professional e-brochures and e-booklets for members of the 'Accountants Accelerator Group' to utilise in your practice. They sit on your website for download and are designed to promote your range of services and niche markets.
Some of the e-Brochures include:
Thinking of Starting a Small Business
Negative Gearing & Property
Motor Vehicle Tax Guide
Thinking of Starting Your Own SMSF?
Accounting for Trades People
Industry Benchmarks for the Trades
11 Things Every Trades Person Needs to Know
Vehicle & Equipment Finance
SPARK PLUG 9 : EMAIL MARKETING
Most of the people who visit your site will never buy. As a benchmark, if your website produces a 1% conversion rate then your website is considered successful. What this means is that 99% of visitors leave and never return. However, by offering something of high perceived value to your website visitors for free, in exchange for their name and email address you can build a database of prospects to include in your online marketing system.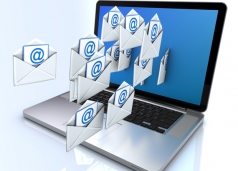 Most of your website visitors are interested in your services but very few are ready to buy then and there. By capturing their contact details you get permission to send them emails with follow up, valuable information. If you continue to educate these prospects you stay on their radar and when they are ready to change or appoint an accountant you are top of the list.
The Accelerator Website comes with an email marketing sales funnel installed so you can nurture the prospects in your pipeline. Your membership includes some high quality lead magnets built into the website and they are designed to entice your website visitors to exchange their contact information. These prospects automatically get added to your email list and the content positions you as an expert and helps build trust.
SPARK PLUG 10 : SOCIAL MEDIA
Many accountants have their head in the social media sand but if you're looking to rejuvenate you ageing client base it is a proven marketing weapon. Not only are your customers and prospects using Facebook, Twitter, LinkedIn, YouTube, Pinterest, Instagram and other social media services, but search engines like Google, Yahoo and Bing are increasingly looking to social media when formulating their search algorithms.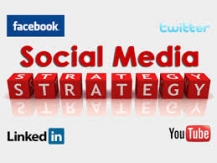 It's time to join the conversation and start developing your personal social media profiles today. By sharing your engaging and relevant content with your target market you create more ways to get noticed and build relationships. By sharing your content on social media channels your clients can share your content with others which can lead to referrals and improved search engine rankings.
Part of the program includes helping you establish your social media base so you can share all your blogs, videos and e-newsletter content. This can unlock the referral gates in your practice and let you engage in lead-generating conversations with your target audiences.





'ENGINE MAINTENANCE'
Of course, without regular maintenance your marketing engine will under- perform and eventually break down. For that reason we provide a maintenance service through our quarterly Brainstorm meetings.
BRAINSTORM QUARTERLY MEETINGS
The collective intelligence of a group of pro-active accountants is far greater than any one individual so at these quarterly meetings the members share ideas and their marketing results. We discuss what's working in the group and what needs working on plus we share some breakthrough marketing strategies, new tools and future marketing plans.
We support, encourage and challenge each other, swapping strategies, techniques, resources and information about vendors and software programs. At the end of the session you should be ready to build your next 90 day marketing action plan and we buddy you up with another firm to support you. These meetings are all hosted in Camberwell in Melbourne.

AND OF COURSE YOU NEED A DRIVER
As Michael Gerber points out in his E Myth books, "Most people work IN their business. The secret is NOT to work in it, it's to work ON it so that you don't have to work IN it." Sure, you've heard it all before but the truth is, most principals and partners are stuck on a treadmill and they struggle to find time to work on their marketing. As a member of The Accountants Accelerator Group, together we work ON your practice and your marketing so it is more profitable, valuable and saleable.
Most firms are busy but many of them are just drifting with no real sense of direction. The partners lack a shared vision and in some cases, they are just sharing space, software and personnel. Success for accounting firms comes down to strategically thinking about the future and you can't run the practice looking in the rear view mirror because the client needs keep changing. The standard tax and accounting services menu is not enough anymore and our consultancy services can help you develop a plan that could involve re-engineering the practice, focusing on more value added services, actively pursuing niche markets or adding additional income streams to the practice.
As a member of the group you will receive unbiased and independent general and marketing consultancy advice. We will perform a profitability diagnostic on your firm to make sure you leave nothing on the table. We are not influenced by prior events or personalities and bring a fresh pair of eyes to the table. We monitor trends in the profession and our tools will have you sitting at the cutting edge. The marketing strategies are success driven and we provide you with software, systems, checklists and processes to ensure your marketing generates a better return and more referrals.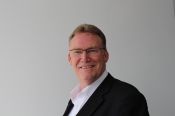 Pat Camm is uniquely qualified to help you build a better practice. He was a graduate from a big 4 firm and was a sole practitioner for 13 years. His consulting services provide you with the 'why and what to do' while the tools he has developed for the profession give you the 'how to do'. These practical tools will help you streamline your processes, market your practice, open the referral flood gates and deliver consistent and quality advice to your clients.
We work with firms of all sizes and when you work with us, you work with a partner committed to your success. We recognise the need to deliver cost effective strategies and solutions and our approach is personal so you enjoy support, guidance and accessibility.
IT'S AN NVESTMENT NOT A COST ...
Accountants often view their website, IT and coaching as a cost not an investment.
In both cases you certainly need to measure your return on investment but remember, your website and these marketing tools will keep delivering for years to come. So many firms are looking to buy growth by acquiring fees and are prepared to pay 'dollar for dollar' or even a premium above that price. It's not sustainable, it's expensive and by contrast, joining the Accountants Accelerator Group gives you an annual growth stream, let's you target your ideal type of client and provides you with tools you can use for years. It also moves your firm from a compliance focus to a consulting focus and with the explosion of outsourcing and cloud accounting, compliance work has been commoditized. The next generation of clients don't want want tax returns and compliance, they want advice on how to grow their business and profits which is why we added the spark plugs 5 and 6 to the program in 2016.

If you're looking for a quick marketing fix please don't apply.
Marketing is a process that means it is planned and ongoing. You need to understand that Google takes 3 to 6 months to index the volume of content on an Accelerator Website so if you are thinking, 'build it and they will come', think again. It is a process (refer to flowchart) that leaves nothing to chance and you can read about the results in the case studies below. Experience tells us that the results are a 'snowball' effect, the website gathers momentum over time and the results start to flow in the second half of the first year of the programme.
This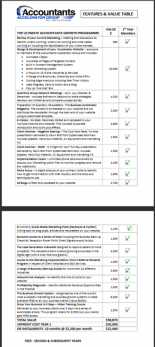 table highlights the value you get in your foundation year as a member of the Accountants Accelerator Group. Year one includes the construction of your Accelerator Website that we conservatively value at $20,000 and you are getting $58,870 of value for your initial investment. This is a unique program for just 30 committed, pro-active ambitious accounting firms. We are extremely proud of the program and the results our clients are getting. We don't want hundreds of members because we can't service that number and once we reach 30 members we wind up the draw bridge and no other firms will be admitted until a member withdraws. Capping membership provides you with value and exclusivity.
To my knowledge, there is nothing else like the Accountants Accelerator Group in this country. Sure there are 'coaching' programs for accountants but they generally tell you what to do but they don't do it for you. You have to do some work during the set up phase but then we basically run your marketing campaigns. We write your newsletters, blog posts, run your social media campains plus create your 'lead magnets' and e-books. We script, record, edit and customise your videos and even help you run turn key client seminars. You don't have to commit a lot of time but you get results in the form of new clients, referrals and new revenue streams.
We not only implement your marketing plan, we teach you marketing so you can assist your clients with their marketing. These high impact consulting services are what your clients want and they will help re-ignite your referral engines. The program is highly valuable because you will learn new skills and create new fee generating services. A number of members now offer advice to clients about online marketing strategies which is premium priced work.
Every member who IMPLEMENTS gets RESULTS but they do vary. Firms based in the CBD seem to get better outcomes than suburban firms who in turn get better results than regional based firms. They get more website traffic but sometimes the regional clients attract larger clients. Here's the message, if you are looking for a marketing 'silver bullet' or expect instant results don't apply. Marketing is a process that means it is planned, ongoing and follows logical steps. It takes four to six months to implement 80% of the system and Google takes 3 to 6 months to index the website content.
In summary, this is what you get as a member of the Accountants Accelerator Group …
- We create, build and host your lead generation website
- The website comes with hundreds of pages of content that targets your niches
- We create, edit, corporatize and upload your Videos
- We create, publish and distribute your e-Magazine Newsletter
- We create, publish and distribute your e-Brochures
- We use our SEO techniques to boost your rankings with the various search engines
- We write and publish your blogs
- We help you run targeted clients seminars
- Plus loads more…
If you can't afford this VIP program, don't join. Don't put yourself under financial pressure because that doesn't help you or us. You need to be patient, don't join if you're looking for instant success because this program generally delivers in the second half of the year when Google has indexed your content and the SEO tactics kick in.
It's all about winning new clients who pay recurring fees and it only takes 2 or 3 good clients to fund t

he membership fee. Remember, in 2017, if you keep doing things the same way you will continue to get the same results. If you're ready for change we invite you to apply for membership of the Accountants Accelerator Group. 2017 Applications close on February 28, 2017 and to apply click on the button below and we will be in contact shortly to discuss your application.
THE PROGRAMME WILL HELP YOU GROW YOUR ACCOUNTING FIRM SO YOU CAN SPEND TIME HELPING CLIENTS NOT FINDING CLIENTS.
Dont Miss Out…
You need to know that we don't accept every applicant into the Accountants Accelerator Group. Every year we reject more applicants than we accept because this is an exclusive program and there is no room for passengers. You need to be committed and pro-active. You need to be ambitious and ready for change. You can expect results from your finely tuned marketing engine that will deliver for years to come and here's what a few members have said…
TESTIMONIALS
A GAME CHANGER

"The Accountants Accelerator Group has been a game changer for us. We now have a clear marketing plan and the website has far exceeded our expectations. In fact, every single week it generates new business leads and in most cases they are the type of client we really want. The conversion rate is almost 100% and we are even turning prospects away because they don't match our selection criteria.
The marketing strategies work and the tools are simply brilliant. The videos are attracting a younger client profile and the website, newsletter and blog content are all world class. It has been a compounding effect and each month we are breaking records. New clients create excitement in the office and the staff are buzzing with all the activity. Most importantly, 'we are walking the talk' and now offer clients marketing services and assistance with their website which is impacting on their traffic and bottom line. The AAG has given us a clear point of difference, a serious competitive edge and loads of referrals."
Paul Dobson, SBG Accountants & Business Advisors (Melbourne CBD)

$70K OF NEW BUSINESS IN SEPTEMBER
"We have been a member of the Accountants Accelerator Group since inception and the results have been phenomenal. Our website traffic has quadrupled in that period and we average around 50 hits a day which translates to between three and eight leads most weeks. Our best month was September this year when we picked up 27 new business clients which we expect will end up being around $70k of new fees.

It's not just the website, our social media strategies, blogs, videos and focus on niche industries and specialist services have all contributed to our success. The best part is it's all done for us and we just need to focus on rolling out the red carpet for the new clients.
Pat's mentoring has been invaluable and I'm now very confident talking to clients about their marketing, website, SEO and social media. From day one our clients understand that the tax return is the start of the client process not the end and our consulting services are also generating quality referrals. Our biggest issue is now managing the growth which is a nice problem to have."
Linda McGowan, Linda McGowan Pty Ltd, (Brunswick – Melbourne)

The cost of the programme and the features are detailed on the attached schedule. So that's it. To apply to join the Accountants Accelerator Group simply click on this button and w

e will be in touch ...